Here is another fun Easter craft that uses only a few items. Pine cones make for some cute crafts.
Here are two simple crafts you can do – some Easter pine cone crafts. If you have pine trees then you will have an abundance of pine cones. We often use them for crafts because they are so much fun.
We had a lot of fun making a bunch of little rabbits. They are so simple to make but are gorgeous little decorations. And what rabbit doesn't need a carrot or two to nibble?
---
PINE CONE RABBITS
You will need:
Small pinecones
Felt or cardstock in different colors
Googly eyes (optional)
Small pom poms
White paint
Brushes or sponges
Craft glue or hot glue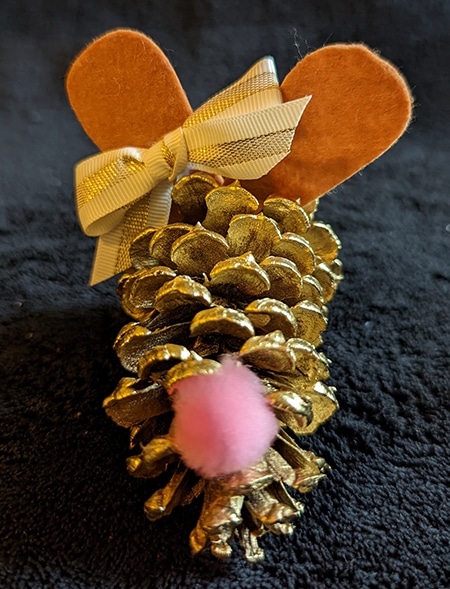 What to do:
Cut out your ears
Paint your pine cones if you desire and let them dry
Stick a pom pom tail on
Stick on your ears
---
PINE CONE CARROTS
You will need:
Pine cones
Orange paint
Brushes or sponges
Green tissue paper
Craft glue or hot glue
What to do:
Paint your pine cones and let them dry
Cut green tissue paper into feathered ends
Twist one end of the tissue paper together to make the green carrot top
Glue onto the fat end of the pine cone
I hope you have a fun time making these pine cone Easter crafts and have a wonderful Easter.
Don't forget to check out the salt dough Easter egg ornaments and Easter traditions. Some of our favorite Easter traditions, beyond just decorating eggs, is to bake Hot Cross Buns and do present hunts in the back yard.