KINESTHETIC LEARNING STYLE
Learning styles, learning styles. What are they? Are they important? I think the best way to describe them is to simply state that learning styles are just how you best learn. And I do think that it is important to know how you learn best. You may know there are three main learning styles; visual, auditory and kinesthetic (though some would state there are seven). The last one, the kinesthetic learning style is the one that people tend to know the least about and usually say "huh?" Big word for something that is fairly simple. So what is a Kinesthetic Learner?
---
KINESTHETIC LEARNER
It means that you are a hands on learner. You learn more from manipulating and touching materials, actually physically doing something. You do better with being tactile, to getting your hands on and into things. The percentage of people who are kinesthetic learners is low, around 10% (depending on who you ask) but I am not sure that number is correct. I think that we are confusing what we see in some children and label them incorrectly (not that I truly believe in living by these lables, but they can help from time to time). Our kinethetic children are not going to learn best by seeing or hearing (though their visual learning will be stronger than auditory).

What sets kinesthetic learners apart from other students?
They are the children that more often than not are moving, constantly moving.

Fidgeting.
Tapping pencils on the desk.
Folding paper.
Scribbling.
Oftentimes it can be misread as ADD, but it is, in fact, the body just needing to move in order to learn. Don't dismiss these children because they fidget – encourage them to use that to their advantage.

Kinesthetic learners learn best through hands-on activities and projects. Creating something is a great way to learn.

Let them pull apart.
Rearrange
Rebuild.

These children are not the best at learning by hearing (auditory learning) and can easily be distracted if there is too much verbal instruction. Again, we should not misread this as ADD or ADHD, but rather look at what is going to help these children learn best. I will be bold enough to say that the school systems, as a whole, are not set up for kinesthetic learners, and in this we are not setting these children up for success.
Do you think your child might be a kinesthetic learner?
To tell you the truth, this one is not often on our radar as a learning style because the percentage is low. But if your child is constantly moving, is very coordinated, tends to do their best thinking while moving about and shows they retain information from times when you think they can't possibly be listening, then chances are your child is a kinesthetic, or tactile learner.
---
HANDS ON LEARNING
How can you help your child who does best with hands-on learning?
Encourage sitting on an exercise ball instead of a chair at the desk so that the body can be in motion. A little bit of motion goes a long way! You don't need to bounce, just move those hips.
Instead of just scribbling while the teacher talks, draw pictures about what is being taught
Use manipulatives (things that can be moved about) in reading and math for younger grades. Blocks and even foods are great in math. I like CheezIts. They are great for teaching area. Those cute little squares can be eaten at the end. And M&Ms are great for teaching patterns and grouping and times tables. Again, you get to eat them! Hooray! 
Use cards for English where words can be written and then the cards rearranged into sentences.
Incorporate movement when you can. This can be a great tool when having to remember larger chunks of information. I worked with a student who was struggling to remember math formulas but had no difficulty with remembering dance choreography. I got her to choreograph her math formulas – different dance steps for different parts of the formulas……and it worked. Even if she couldn't physically dance it out, she could see it in her mind during tests. A unique approach, but my goodness it was a breakthrough for her!
Do puzzles, blocks, create your own books. Paint, draw, use playdough. Anything that gets little hands moving.
Allow your child to stand, to hop, to even stand on their head doing homework. They don't need to be confined to a table or desk. Let learning at home be free.
No matter how many times you tell them, they probably won't remember. It's not you, it is them. But teach them how to store the information through movement (dance party anyone?) or with visual cues on something like a whiteboard.
Got fidgets? Allow your child to fidget with something while doing homework or if you are having an intense conversation. This can be as simple as a rubber band or hair elastic around their wrist. It can be a piece of rough velcro under the table they can run their fingers over. Or a stress ball they can squeeze. It doesn't have to be a fancy store-bought thing. There are many things around the house you can use. But I do suggest that it is something that doesn't make noise if it bothers you (think of that tapping pencil…..does that sound get on your nerves?).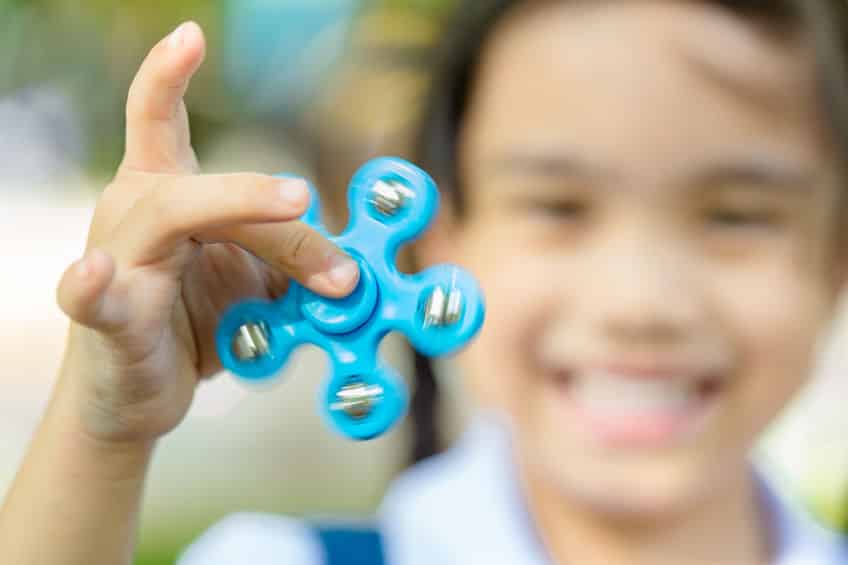 ---
STRENGTHS OF KINESTHETIC LEARNERS
What are some strengths of kinesthetic learners?
They have really good hand-eye coordination. That is something I don't have and really wish I did. I have had to work on it. These children don't, they just get it.
They are great at experimenting, and I don't just mean with science. These are the children who will try new ways of doing things just to see if it will work.
There are strengths in sport, art and drama. Woo hoo, the body gets to move and try new things. Activities like these should be on your radar for your children if they are kinesthetic learners.
High levels of energy. Constantly moving. Always wanting to be on the go.
I hope this helps you in some way to understand these precious children and how they learn. If you have a kinesthetic learner in your house, or are one yourself and have something that has worked for you, then please leave me a comment. I would love to hear all about it!